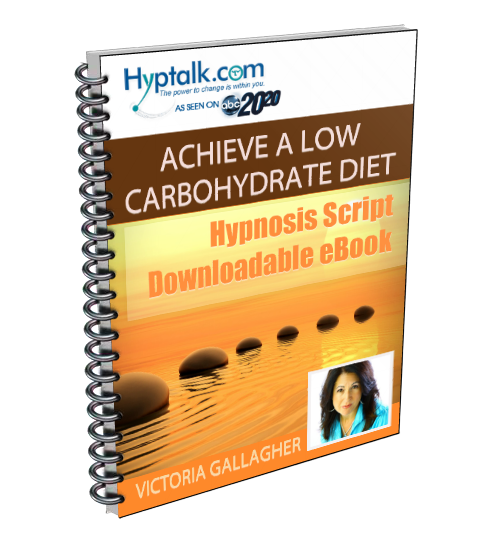 Achieve a Low Carbohydrate Diet Script
Have you been considering starting a low carbohydrate diet?

Do you wish to benefit from incorporating a low carbohydrate diet into your daily routine?
Through the use of this hypnosis program, you can use the power of your subconscious mind to bring this lifestyle change through to fruition.
There are so many benefits to your mind and body when you are on a low carbohydrate diet. You can find that you have an increase in energy, your mental outlook improves, your skin looks better and you feel better about yourself in general.
By listening to this hypnosis program daily, you can find that you can easily and comfortably maintain a low carbohydrate diet. Your body can be grateful that you make this lifestyle change. You can not only lose weight, but you can keep your blood sugar and blood pressure at healthy levels. Your fat can be replaced with muscles that are leaner and stronger.
As you continue with the hypnosis program, you can soon see the incredible gains your body is making. Your energy level can greatly improve along with your confidence. You can be productive every day which can also increase your confidence and your overall outlook on life. Do yourself a favor and put yourself on a healthy path with the help of this Achieve a Low Carbohydrate Diet hypnosis program.
You may also be interested in the following product(s)
You might also like